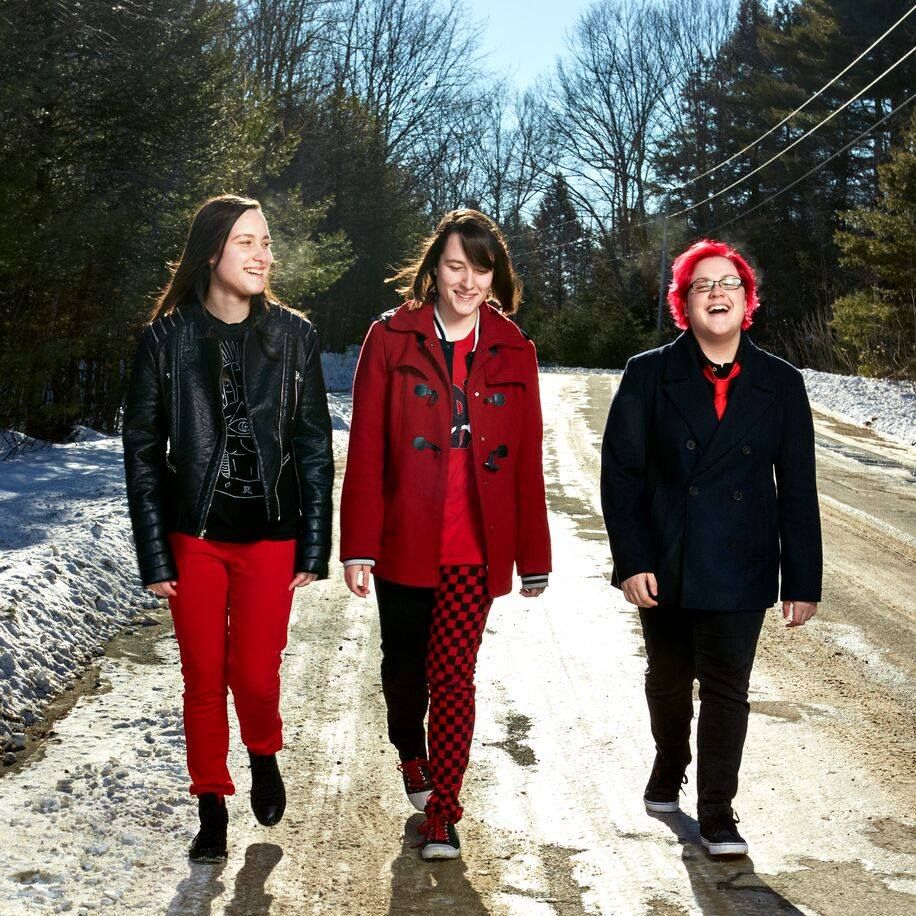 Random Ideas is Meagan Johnson on drums, Lexi Johnson on bass and vocals, and Kinsey Johnson on guitar and backing vocals. 
Three triplet sisters who all had an instinctual desire to be musicians from an early age as they can remember. The video game Rock Band held them over until they each saved up enough to get their shared instrument. By the age of twelve they got together in their shared bedroom and now practice space to start making music.
Random Ideas is known for their high energy and punk rock sound that been influenced by a range of other artists including Alicia Keys, Joan Jett, Green Day.
This punk rock band has taken their passion for music and human rights/social issues to write powerful music.
In 2020 they released their album We Met in the Womb with hope that their music can help bring people together.
Kinsey, Lexi and Meagan have taken their music to any place they can find. On the street, on stage, in garages, farms, on moving flatbed trucks and more.
Highlights:
Pride Portland Festival
Port City Music Hall
Punk Island in NY
Maine Civil Rights Conference
Badass Women Who Rock Concert Series

In 2016 they competed and won the MAMM SLAM and got third in Maine's Got Talent in 2019. They have also been featured in Down East Magazine and most recently in the Portland Press Herald. 
"The music is great but the lyrics will probably be the best I'll hear all year..." - Thrash N' Bang
Press Photos